Shirdi and it´s surrounding areas are known for sacred and historical spots. Must visit sacred places in and around Shirdi include:
ALANDI : (Khed - Pune)
Located on the banks of Indrayani River, 16 miles from Pune, Alandi is a sacred place to visit for the devotees. Alandi constitutes of Vithalla Rakhumai temple, the Lakshmi Narayan Mandir, Samadhi of Saint Tukaram and Saint Dyaneshwar and many more. The scenic locale is situated 172 kms from Shirdi, which takes around 3 hours travel. Having an accommodation at Shirdi is a feasible option and Shri Sainivas Mega Dharmashala is the place to be in.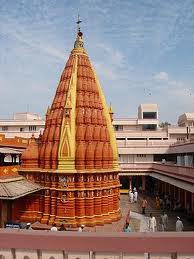 SHEGAON : (Buldana)
Shree Gajanan Maharaj Sansthan is maintaining the Samadhi of Shri Gajanan Maharaj, a mystic saint, having popularity in the region of Shegaon. Situated at 225 kms from Shirdi, Shegaon is a famous tourist destination. Being maintained by the linage of Patils, the spot witness´s huge crowds thronging the Samadhi of Shri Gajanan Maharaj. Lot many options are available for your stay at Shegaon, but you can always book one at Shri Sainivas Mega Dharmashala for it´s convenience and easy access to other places.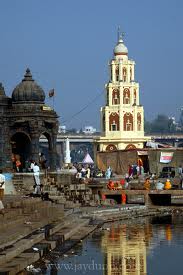 RAMKUND : (Panchavati - Nashik)
Lord Rama is said to have taken bath in Ramkund, Panchavati. Taking a dip in the sacred kunda is meant to be very auspicious. Mortal remains, if immersed in it, are said to be absorbed in the water with immediate effect. It constitutes of a monument made out of white marble, in remembrance of Mahatma Gandhi. Mahatma Gandhi´s ashes are said to be dropped in this kunda, after his passing away. Ramkund is one of the most important places to visit. It is known to be pious and sacred.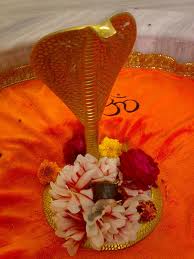 MUKTIDHAM : (Nashik)
Located near the suburbs of Nasik, Muktidham is a temple constructed out of Makrana marbles (Rajasthan). It is situated at 2kms from station road- Nasik, and is a famous tourist spot. One of the great attractions of Muktidham is the engraving of 18 chapters of the Geeta on the wall. It is about 80 kms from Shirdi, and one can book an accommodation at Shri Sainivas Mega Dharmashala, and visit Muktidham.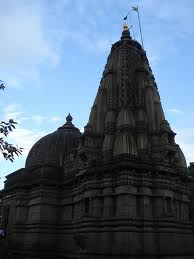 KALARAM TEMPLE : (Panchavati - Nashik)
The temple worships Lord Rama and is said to be built many a years ago. The idol is black in color, thus the name, Kala Ram. On entering the temple premises, one can see a huge black idol of lord Hanuman. Idols of Sita and Laxman too can be found in the temple. It is a place to be visited for its scenic locale and soothing ambience.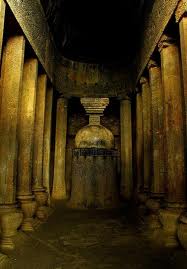 PANDAVLENI CAVES : (Nashik)
Constructed by the Buddhist kings well over 1200 years ago, these caves were meant to be the residing place for the saints. Constituting of 25-30 caves, located in the higher mountains of Pandavleni, trekking is one of the ways to reach the point. Though it is said to be a risky journey, the caves often find adventurous tourists throughout the year.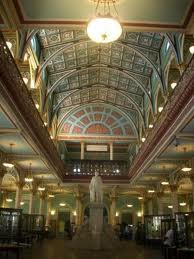 COIN MUSEUM : (Anjaneri Village - Nashik)
The coin museum was incepted in the year 1980, at Nasik, Maharashtra. The Indian Institute of Research and Numismatic Studies (IIRNS) had constructed the museum. If you want to understand and learn about the rich Indian history and currency system, then visiting this place should be on your must visit list. It is open to public on all working days.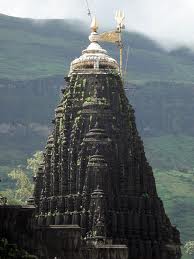 TRIBAKESHWAR : (Nashik)
Located nearly 110 kms away from Shirdi Sai Baba temple, Tribakeshwar is a sacred Hindu temple of Lord Shiva. There are many religious places in and around Tribakeshwar, such as Vani, Panchavati, Pandavalana, etc. It is considered to be one of the 12 jyotirlinga´s. This temple is visited by lots of devotees every season.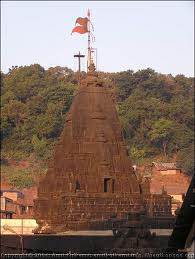 BHIMASHANKAR : (Khed - Pune)
It holds fame for having one of the 12 jyotirlinga´s. Bhimashankar is a hindu temple of Lord Shiva. An architectural design of a ´nagara´ can be seen in this temple. Bhimashankar is also named as ´Pilgrim Paradise´, for having many other shrines to take blessings from, for the devotees. Located in Pune, Maharashtra, you can also see the Kamalaja temple, being the incarnation of goddess Parvathi.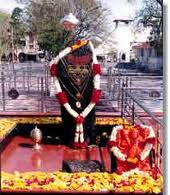 SHANISHINGANAPUR : (Nevasa - Ahmednagar)
Shani Shinganapur, is a village located 60 kms from Ahmednagar, Maharashtra. It is a famous place, seeing many devotees visit all along the year. When a person visits Shirdi Sai Baba temple, he/she is more likely to make it a compulsory visit to this place. Devotees can perform pooja all by themselves at Shani Shinginapur. It is believed that Shani Dev safeguards the people of the village, thus none of the houses have doors and are always open. This accustoms itself as being another added factor for visiting this place and learning abouit it´s beliefs and traditions. Other tourist attractions at Shani Shinganapur apart from Lord Shanidev temple include Shri Dattatreya temple and the tomb of Udasi Baba.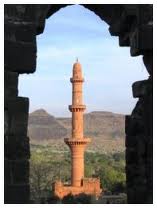 DAULATABAD : (Aurangabad)
It is the fort city located in the state of Maharashtra. It is 80 kms away from Shirdi Sai Baba Temple. With lots of greenery around it, Daulatabad fort is a scenic beauty. The fort is known to have seen powerful battles in and around it during the medieval period. It is located almost on the mid way to the Ellora Caves. Tourists can find good accommodation at Daulatabad.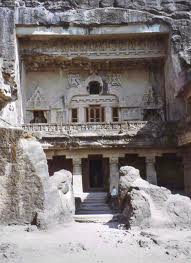 ELLORA CAVES : (Aurangabad)
The Ellora Caves are situated near Aurangabad, state of Maharashtra. These caves are world renowned and see hordes of foreign and Indian tourists visiting it. It is considered to be one of the best and beautiful artistic sites in India. It is often considered to be the best archaeological site one can ever get in India. The monsoon period is said to be the best time to visit the Ellora Caves, for it shall give us a scenic and beautiful scenario. It is the world´s single largest monolithic excavations and has given plenty of tourists a memorable pleasure and experience. For a visit to Ellora Caves, you can always take an accommodation at Aurangabad.
Book your accommodation online at Shri Sainivas Mega Dharmashala- Shirdi and visit all the above places with ease and comfort.