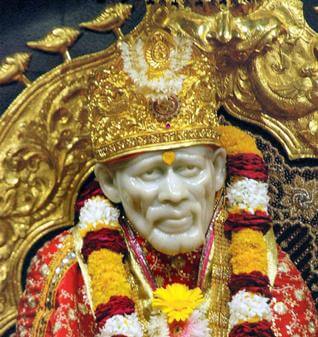 Festivals are the suitable or great time to visit holy places. Festivals are best moments to carry out a pilgrimage. All festivals are celebrated with great joy and extent devotion towards baba. Three festivals at shirdi are most important and celebrated with great passion, where they have special importance and distinct reasons. There will be great processions with chariots, bhajans and prayers going all the night on these special days.
Special accommodation at Shirdi will be provided for all Sai devotees on these special days. However, Online accommodation booking at Shri Sainivas is also available
The Three major festivals at shirdi are:

Shri Ram Navami (march /april)
Guru Purnima (July)
Shirdi Vijayadasami (September/october)
Shri Ram Navami at Shirdi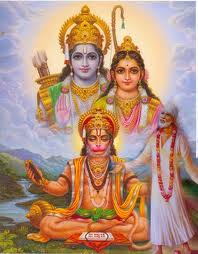 Shri Ram Navami is celebrated on lord Rama's birthday. This is the reason known by the world. Sri Rama navami at Shirdi has got a distinct reason. Sri Rama navami at Shirdi is collectively celebrated by muslims and hindus with great passion and faith towards Baba. In the year 1911, Baba himself started celebrating Ram Navami and is being celebrating continuously till date.
Guru Poornima at Shirdi

Guru Poornima is the Hindu festival adopted from Jains. Guru Poornima is not a major festival but is is celebrated with at most faith and devotion at Shirdi. Poornima which mean a "full moon" day and guru "The master". It is the only festival Baba asked his devotees to celebrate. It falls on the full moon day of ashad month of hindu calendar.
It is the day, where devotees, followers, facilitate their respective gurus- the master and seek their special blessings. Guru poornima at shirdi was started In the year 1910 for the first time
Vijayadasami at Shirdi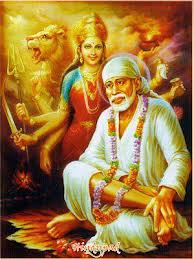 Vijaya dasami is the major Hindu festival in india. It is called with different names as dasara, dussera and dussarah and with religious variations from region to region. The theme of the festival is "Victory of good over the bad(evil)." At Shirdi there are two important reasons why the festival is being celebrated with at most passion.
People believe that Baba gave his life to Tatya and he passed away on the day of Vijaya Dasami, which was much special to Sai devotes.
Two years before the Mahasamidhi of Baba,all of a sudden Baba got in to wild range and became naked and questioned the people around him whether he is a muslim or hindu. He continued the same till 11pm that day and later he became normal and dressed himself and participated in the procession. By this Baba suggested that Dasara is the best time to cross the border of life.